Current Patients: 561-432-2273 | New Patients: 561-788-7172 | Compounding: 561-370-3114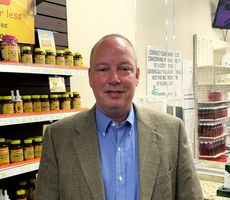 Christopher Leon, RPh, MBA
Serving the Greenacres Community
University College of Pharmacy and Science, 1990
30 Years of Experience
Your Full-Service Pharmacy Experts: Expect More, Get More!
Here at Family Care Rx Pharmacy, your family's health is our top priority and we take the time to answer any of your questions. We offer traditional prescription filling, compounding, immunizations, long term care and much more.
What Our Patients Love About Our Pharmacy
Most courteous pharmacy in the area. They went out of their way to make sure they kept my sons monthly medicine in stock when everyone else locally never had it. Will not go to any other pharmacy again.
This is the cleanest, nicest pharmacy. I have been to pharmacies in alot of cuties in PBC and also in Broward County. The staff is family and it feels like it. They are a very kind and caring bunch and very professional.
Jason and everyone else at this pharmacy are really the best around. Always so quick and genuinely pleasant and they truly go above and beyond to help with any insurance or medication issues. I recommend this pharmacy to everyone I know!
❮
❯
Subscribe to our newsletter
Stay up to date with our pharmacy with exclusive content.